Reneal Tanzania Scholarship Program [2017-11-14]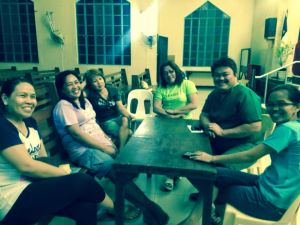 For several years now, Reneal has partnered with our church in Cebu (United Church of Christ in the Philippines, UCCP) to administer a scholarship program for public high school students.  One batch of students has graduated and we now have fourteen Grade 9 and Grade 10 scholars in the program.  We are excited to report that Reneal's Board of Directors just approved a similar program for public high school students in Tanzania at the last board meeting.  Starting at the beginning of the 2018 school year in January, Reneal will be supporting six high school students in Tanzania with a scholarship.
In both the Philippines and Tanzania, public education is free – at least in the sense that there are no fees for tuition.  The challenge for less privileged students though is the other costs that add up to become insurmountable.  Students are required to buy and wear uniforms.  In the Philippines, the students need a little money each day to get a ride to school.  In Tanzania, many students must live at the school in dormitories since their homes are so remote.  Students have to pay a few cents for school projects and must buy school supplies.  Boarding students in Tanzania must provide their own blanket and sheets.  All of these expenses may seem quite small, but added up they can be a huge barrier preventing students from continuing their education.
In the Philippines, the current scholars are supported with an average of $150 per school year to cover these costs.  The new Tanzania scholarship program will cost approximately $400 per school year per scholar with roughly half of that being the cost of room and board at the school.  It's not a lot of money to keep a kid in school for a year!
Reneal is very excited about these investments in the education of high school students in the Philippines and Tanzania.  With total annual Reneal project costs of about $4500 for these two scholarship programs, we are helping 20 students continue toward their goal of completing high school.  And we are so grateful for the faithful stewardship of the UCSAP committee in the Philippines, and Reneal School Liaison David Nyangaka and the teachers at Mwandet Secondary School in Tanzania, for helping us administer these programs.
[Photo: UCSAP committee in the Philippines]