Ready or not… [2017-08-23]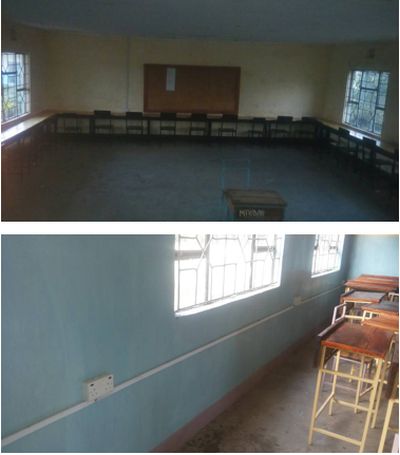 It's our last full day here at home before we leave for Tanzania tomorrow.  The trip that has been on the horizon for months now is finally at hand!  Nine of the ten boxes of equipment are closed and taped up, and most of the rest of the gear is stuffed into duffel bags already.  No matter how much time there is though, there is always a rush at the end.  I imagine the schools are feeling the same excitement – and panic – as they prepare for our arrival!
Reneal School Liaison David Nyangaka is making final visits to Mateves Secondary School and Nduruma Secondary School this week.  He sent photos of the computer lab rooms previously, and they look to be in excellent shape.  We are so grateful for David's hard work in helping the schools meet the requirements for a Reneal system.  It's difficult for us in the US to recognize what a huge effort it is for a school in a developing country to prepare for a new computer laboratory.  The security grills on windows, a solid door with lock, and tables and chairs are major expenses.  Routing the electricity to the lab and installing the necessary electrical wiring are additional investments that can severely strain a school's meager budget.  And dedicating a classroom for this purpose, when there are already 80 students per classroom, is a big sacrifice.
We look forward very much to getting the computers into these new labs, shown in the photos here (Mateves Secondary School is on the top and Nduruma School is on the bottom).  We are grateful to be embarking on a partnership with these schools to benefit the students and teachers with technology.