Here and there for Reneal [2017-01-20]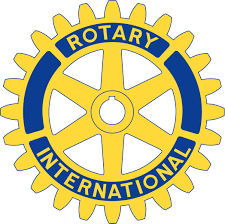 It's been a diverse week here at Reneal IEO headquarters: exciting meetings at Rotary, less exciting end-of-year financial work, and preparation for the upcoming trip to the Philippines.  Just a few more days, and we'll be back in Cebu!
We attended two Rotary Club meetings this week (http://dsvrotary.com and http://newarkrotary.org), thanks to invitations from Laurence Hansen (our fellow parishioner at Holy Trinity Lutheran Church here in Fremont) and his friend Daniel Kodam.  Neal and I have very warm feelings for Rotary for various reason, most notably their remarkable record of service locally and abroad.  But our specific experience back in 2013 described here has stayed in our memory as highlighting the power of connections with others committed to service.  It was really wonderful to return to Rotary, meeting these welcoming, committed groups!
At the Danville/Sycamore Valley meeting we finally had the chance to meet Erna Grasz, founder of Asante Africa (https://asanteafrica.org).  It's been a few years now already that Reneal became a beneficiary of Asante Africa's work, and their Kiswahili translations of Khan Academy videos are now on all of our Tanzania servers.  To finally meet Erna personally and hear more about her organization's wide-reaching and effective work was fantastic!  They have a strong focus on pedagogy (including teaching with technology), and we're hoping we can learn from them how to make the Reneal work more useful for teachers and students.
We were also invited to the DSV Rotary International Committee meeting Wednesday evening, where we talked about Reneal's mission and successes (and failures) to date.  Today we were absolutely thrilled to receive a call that their Club will be giving Reneal a grant to fulfill a longstanding dream of providing a video projector to some of the Reneal schools in Arusha!  That will be a huge help to the IT teachers – so many times they have mentioned to us how much that would help them in teaching the students.  We are ecstatic, and we have already asked David Nyangaka, Reneal School Liaison in Tanzania, to help identify projectors available for purchase in Arusha.
On a more mundane note, the Reneal Finance Committee met Monday evening to review the 2016 books.  We've identified numerous improvements over the last few years to make the books clearer and easier to audit, so it was a pretty quick process with no surprises.  Following the review, I was able to file the tax forms and complete and publish the 2016 Reneal Annual Report.  Thanks go to Board Members Justin Thompson and Priscilla Batty for providing a careful review for the Reneal books.
Neal spent quite a bit of time this week prepping a laptop for Reneal Board Member Katherine Yen to help update the Reneal website.  The current website suffers from my career-long propensity to write long, detailed (i.e. boring) memos.  Katherine will help us make the communication crisper and use pictures to tell the story more effectively.  We are grateful to have someone of Katherine's skill and expertise assisting us in this arena.
All of this is important, but we're about to embark on the "real stuff" in the Philippines.  I can't tell you how anxious I am to be back in Cebu, working with the teachers!  I have sent a draft schedule to Philippines School Liaison Jade Reyes, and he and the boys (Rhog and Lloyd) will be working at Jugan National High School this coming week to have everything ready for our installation work there.  Neal and I and the boys will also spend about a week in northern Cebu visiting the new installations from last September-October as well as the other existing schools up there.  Neal will be installing his new capability at many schools for teachers to consolidate students' work for easy grading.  It will be an exciting and demanding time. 
Another important focus for us will be trying to gauge the status of the Department of Education Computerization Project (DCP).  These computer systems are being installed widely in Cebu.  If successful, the Reneal mission will have been accomplished!  But there seem to be enough concerns that we want to monitor and learn, and try to discern our future role there in the Philippines.  As always, I expect we will have our ups and downs but will continue to be uplifted by the happy and hard-working spirit of our Filipino brothers and sisters.