Happy 2017 [2017-01-12]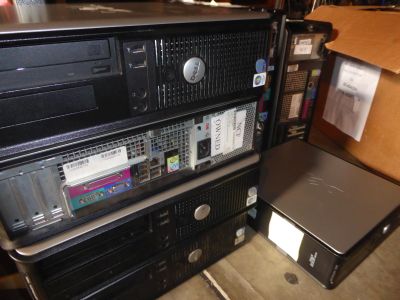 Happy New Year from Reneal!  Although Neal and I have been involved in this work for over ten years now, the non-profit corporation of Reneal will celebrate its 5th birthday this year in April.  We are so grateful for the support of individuals and corporations that have allowed us to install 25 computer systems in Philippines and 11 computer systems in Tanzania… so far!  Looking ahead to 2017, we have much to be thankful for as we plan additional installations in both countries.
The year got off to a great start, with a donation of 6 laptops and 7 desktops from the National Cristina Foundation (www.cristina.org).  NCF acts as a clearinghouse for used computer equipment, accepting donations from corporations and individuals and then identifying non-profit organizations that can use it.  Reneal has been a part of the NCF network for over a year now, and we are thrilled to be a recipient of these treasures that can be given new life in the Philippines and Tanzania!
Neal has just about completed software development on a new tool that allows teachers to easily consolidate and check students' computer work.  We'll be entering testing next week, and I'm hoping to make a video to show teachers how to use it.  It should greatly ease the process for teachers in reviewing assignments.  We will be installing the tool in selected schools in the Philippines in early 2017.
I am working on closing out the 2016 books, and the Reneal Finance Committee meets Monday evening to review everything.  We'll get the state and federal tax forms submitted shortly thereafter, with the 2016 Reneal IEO Annual Report to follow soon. 
David Nyangaka, Reneal School Liaison, has visited a couple of candidate schools for our 2017 work in Tanzania.  Tickets are already booked for late August, and we're excited to be returning!  We'll be adding one or two new installations in Arusha as well as traveling to Iringa to help The School Fund (www.theschoolfund.org) install computer labs at two schools that they already support with scholarships.  David is also compiling a list of equipment needed to address attrition at the existing Arusha schools.  We are very excited that all new Form 1 students at the Reneal schools in Arusha will be receiving computer training starting this school year!
We'll be leaving for the Philippines in just over two weeks, so our thoughts will be turning to that very soon.  Sir Jade Reyes along with our OJTs Rhog and Lloyd are preparing for our arrival.  We will be preparing a draft schedule early next week for that work.  We are very excited about being back in Cebu again!