Africa plans [2016-12-29]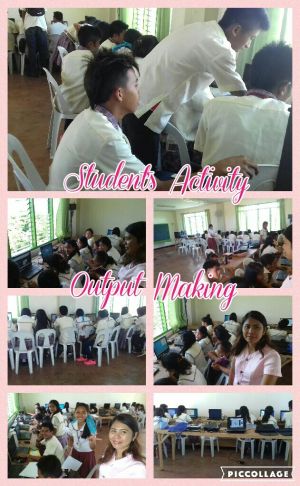 Somewhat ironically, we've been spending a lot of time thinking about Tanzania this week even though we're leaving for the Philippines in a month.  That's life in the international non-profit world – things always take time to unfold, so it's prudent to start early!  The good news is that things in the Philippines are coming together well for our visit.  Sir Jade, Rhog, and Lloyd will have everything in place by the time Neal and I arrive in Cebu in late January.
On the Tanzania front, Neal and I met yesterday with Judy Severson from The School Fund (TSF, www.theschoolfund.org) to nail down the schedule for our 2017 collaborative effort.  We will all be meeting in Iringa in September to install the Reneal system at two TSF schools.  TSF will be purchasing computers from World Computer Exchange to support this effort, with Reneal providing the servers, network switches, UPSs, and cabling.  TSF has a great infrastructure in place already in Iringa with computer teacher Mr. Amos Maho, and of course we at Reneal are indebted to David Nyangaka, Reneal School Liaison, for his guidance and support.  Reneal will also be targeting at least one new installation in Arusha, along with replacement of nonfunctional units at existing Reneal schools.  We are very excited to be returning to Tanzania in 2017!
We kept our apartment in Cebu between our departure in early November and our return in late January, and it is serving as the Reneal warehouse in the interim.  Sir Jade and the boys are clearing out some boxes in our absence, but another nine boxes should be arriving any day now.  And we were thrilled to receive an e-mail from long-time Reneal supporter Rogie Abala, informing us of a generous grant of used computer equipment from Aboitiz Equity Ventures Inc. in the Philippines!
In the time since the last blog post, we've had a couple of meetings with Rotary members and hope to be visiting a couple of Rotary Clubs in January to share Reneal's work.  Rotary has a distinguished record of service both domestically and abroad, and we're looking forward to hearing about other possibly complementary projects.
So as 2016 winds down, we embark with great enthusiasm on the new year ahead!  Now more than ever, reaching out to others in need is critical for our nation and for the world.
 [Photo compliments of Ma'am Dina Arcenal, Tominjao National High School, Daanbantayan Cebu]